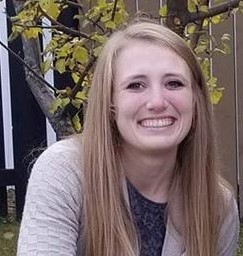 Kataryna Hagglund
Kataryna has always had a passion and love for horses and people of all abilities. As soon as she was able to sit up she has been on the back of horses. She also had plenty of experience being around people with differing abilities as her parents and grandparents had foster children with various physical, mental and intellectual disabilities. Growing up with many children around her with disabilities helped her gain a love and respect for individuals of all abilities and helped her ignite a passion to want to help those individuals lead an enjoyable and fulfilling life.
Kataryna is a recent University of Alberta graduate with a Bachelor of Kinesiology with a major in Pedagogy. Through her education she has studied exercise programs to strengthen, stretch, and develop muscles. She has also studied, in depth, many different physical disabilities and their mental, intellectual and physical symptoms, as well as ways to promote health and quality of life for those individuals.
With her studied major she has specialized herself to strengthen herself as an instructor by studying different teaching techniques and how to encourage and promote learning. As well, she has taken courses focusing on teaching people with disabilities and has learned how to instruct and create individual lesson plans to encourage learning.
Kataryna has taken courses on how to assess people of varying physical conditions to prepare them for physical activities. With her extensive education she is a welcomed addition to the PARDS team. Kataryna welcomes and completes the assessments of all our new riders as well as instructs in therapeutic lessons. Kataryna is currently studying for her CanTRA Instructor levels as well as her Western rider levels  to better help her grow as an instructor. Kataryna loves working with all her riders and helping them to experience the joy of being around horses.