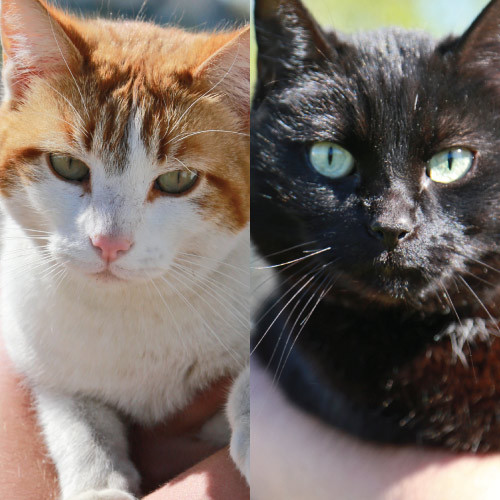 Mrs. Howell and Gus
Our resident "mousers", Mrs. Howell and Gus have found a home here at PARDS. Mrs. Howell came to PARDS as a 7 week old kitten and diligently keeps Gus in line. Mrs. Howell can be found most mornings (and afternoons) curled  up in the barn on a bail of straw, asleep. She loves the attention and seems to sleep better after little hands have run through her fur!
Gus came to PARDS in the summer of 2012 from Bear Creek Animal Shelter. Dr. McClarty thought Gus would fit right in with the other PARDS animals. Gus has become a great addition to the barn  has learned quite quickly where  the comfy places are during he day to take a nap at the new facility.
Both Gus and Mrs Howell earn their keep not only by greeting riders but also keeping our office and barn, for the most part, mouse free!!!