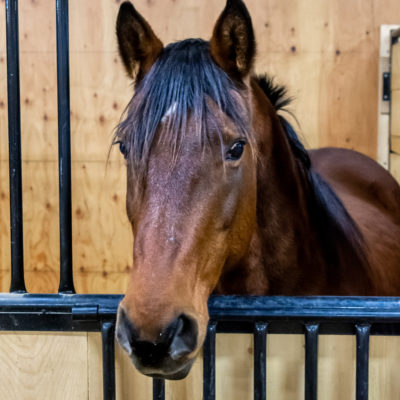 Tim-BR
Tim-BR is a Bay Quarter Horse Percheron Cross Mare, and she stands at 15HH. Tim-BR was born in 2004 and has been at PARDS since 2012.
Tim-BR is one of our sponsored horses and her purchase and care (vet, farrier and feed) was made possible thanks to Woodland Tim-BR Mart Grande Prairie. This was their last community donation, and we are so thankful to have partnered with them. As of May 2019, Tim-BR's care is generously sponsored by the Bowes Family.
Before starting life as a lesson horse, Tim-BR's stocky build was put to good use, and she was used as a pack horse. Her large build can be intimidating for some. Just imagine over coming that fear, and climbing up on a large animal…what a great way to improve self-confidence!